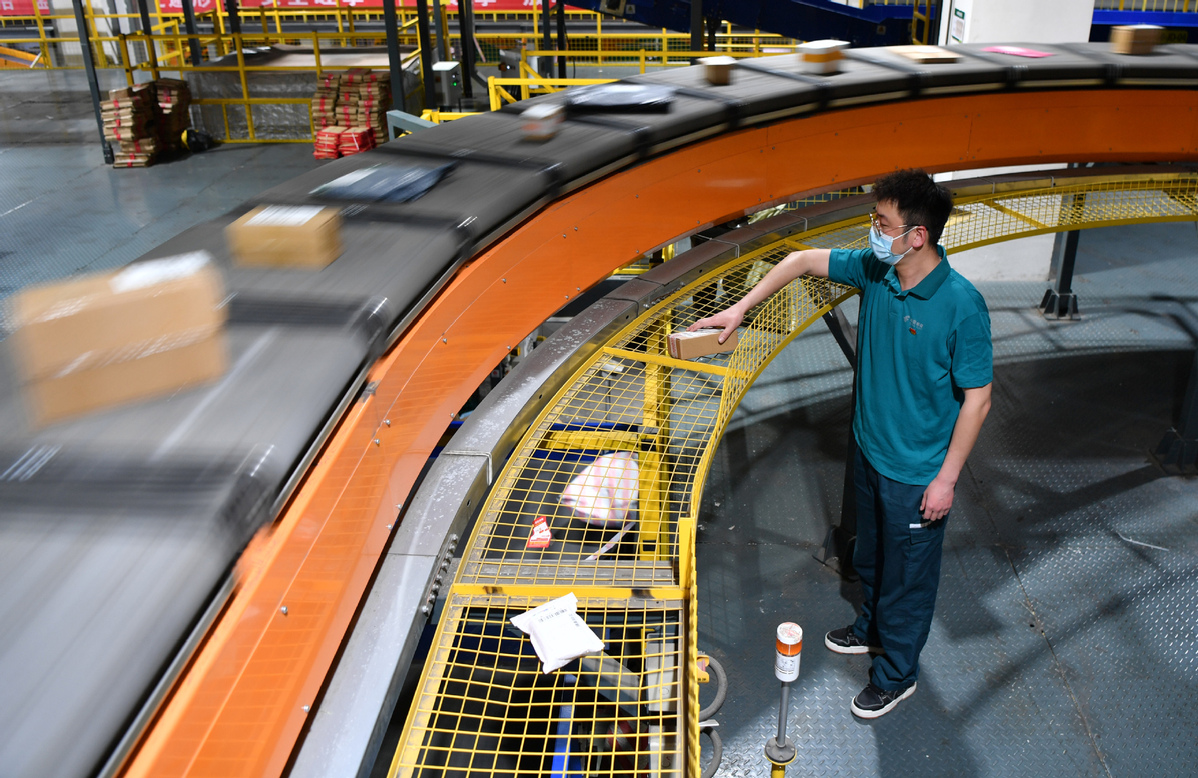 A staff member sorts parcels with goods purchased during the five-day May Day holiday in a distribution center in Zhengzhou, Henan province, on May 1, 2022. [Photo/Xinhua]
China's parcel delivery sector operated smoothly during the five-day May Day holiday, which ended on Wednesday, the State Post Bureau of China said on Thursday.
The country handled 2.81 billion parcels during the holiday. Some 1.34 billion were collected, an increase of 2.3 percent year-on-year, while 1.47 billion were delivered, 19.7 percent more than the same period in 2021, the bureau said.
While China is in intense battle to eliminate some regional COVID-19 outbreaks, the sector has made efforts to resume operations, promoting contact-free delivery facilities in order to ensure people's safety during the epidemic.
In hard-hit Shanghai, the sector has resumed operations gradually.
The Shanghai branch of China Post Corp, a State-owned postal and parcel delivery company, has delivered more than 10,000 metric tons of daily commodities each day. The company has now prioritized delivering epidemic control items, medicines, daily necessities for residents and materials for key industrial and supply chain enterprises, while parcel delivery stations have not yet reopened to public.