On the morning of December 20, the Henan Provincial Federation of WorksUnion and Henan Provincial Party Committee Cyberspace Affairs Office jointly launched a large-scale publicity campaign on Henan Province's "Chinese DreamGreat Power Craftsman" in Zhengzhou in 2021. Zhang Yang, vice chairman of the Henan Provincial Federation of Trade Unions and member of the party group, presented the flag to the interview team, and Zhao Xiaoping, the second-level inspector of the Henan Provincial Party Committee's Cyberspace Affairs Office, announced the launch of the event.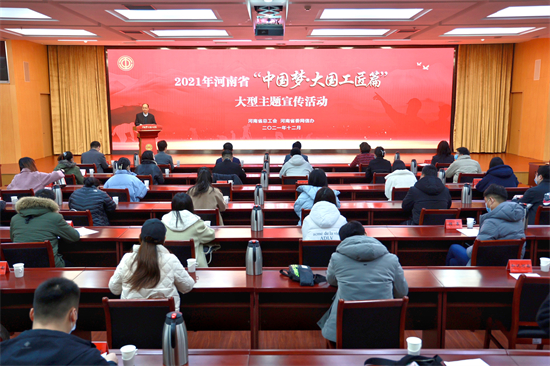 Work creates happiness, hard work makes great achievements.The purpose of this theme interview activity is to vigorously promote the spirit of model workers, the spirit of labor, and the spirit of craftsmanship, and to create a glorious social style of labor and an atmosphere of diligence in creativity, courage, and excellence in the whole society.Ten craftsmenof Henanwere selected for the event, including highly skilled talents leading the high-quality development of state-owned enterprises, technological innovation experts in well-known industries, internationally renowned professional and technical talents, breeding experts, and meteorological experts.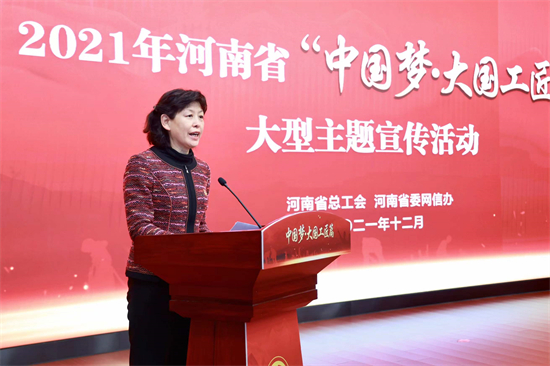 Zhang Lili, the second-level inspector of the Henan Federation of WorksUnions, said that as a "home of workers", "home of model workers" and "home of craftsmen", the trade union shoulders the important responsibility of leading the whole society to promote the spirit of labor, model workers, and craftsmanship. This event hopes to promote the formation of a good atmosphere of respecting, caring, and learning from model workers through the widespread dissemination of news media, and encourage employees to gather wisdom and strength, and write a gorgeous chapter for the Central Plains.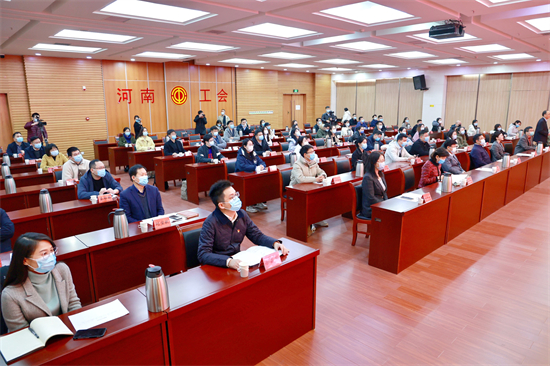 "As reporter, it is our incumbent responsibility to listen to and deliver'good values and fresh positive energy'. We must tell stories about model workers, stories about labor, and stories about craftsmen with a pen in our hands, in order topromote 'The most glorious, the noblest, the greatest, and the most beautiful social customs do their part'of the Labor",said Fan Zuoyan, a representative of the media interview team. The interview team must keep in mind the responsibilities and missions of the media people, be grateful and awe, go deep into the grassroots, and tell stories about model workers and craftsmen with a down-to-earth style and warm works.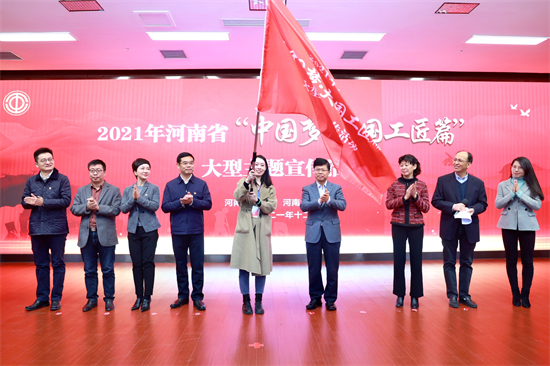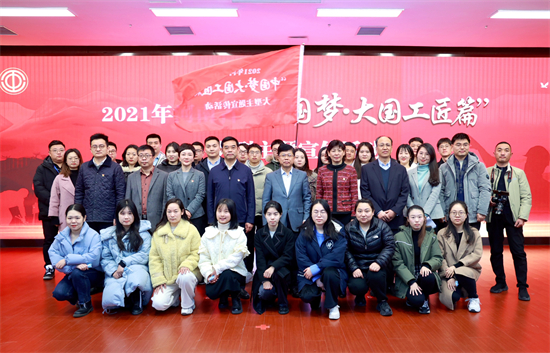 After the launching ceremony, an interview team composed of more than 20 central news websites and major provincial news websites will go to Zhengzhou, Pingdingshan, Luoyang, Jiaozuo, Zhongyuan Oil Field and other places, go deep into the grassroots front lines of enterprises, teams, etc., and interview 10 model workers and craftsmen. The typical intensive interviews are conducted to discover the shining deeds behind them and the craftsman qualities and touching stories behind them.