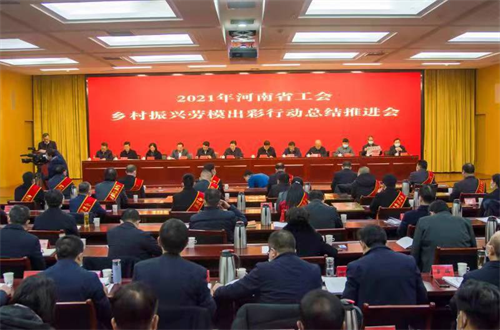 On December 27, 2021, at the summary and promotion meeting of the Henan Provincial Trade Union Rural Rejuvenation Model Workers Action, the "Ten Leading Figures", "Ten Red Flag Units", "Typical Cases of Actions" and "Crossing Bases" were released.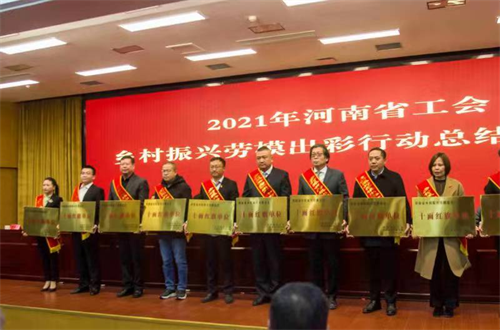 Among them, Henan Fuxi Mountain Tourism Development Co., Ltd. was commended and awarded the honorary title of "Ten Red Flag Unit".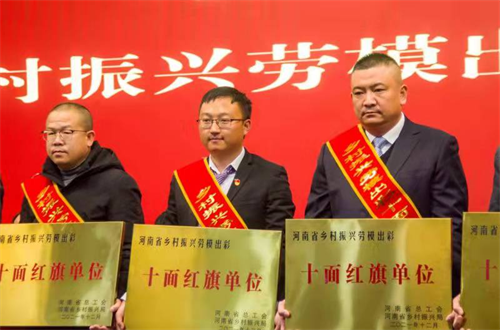 The work of poverty alleviation will benefit the presentand future. Fuxi Mountain Tourism Development Co., Ltd. will continue to perform its responsibilities, actively participate in poverty alleviation work, continue to fully implement the decisions and deployments fromCentral Committee of the Communist Party of China and Henan Provincial Party Committee, and continue to consolidate and expand the results of poverty alleviation in accordance with the requirements of the National Federation of WorksUnion and Henan Provincial Federation of WorksUnion,to carry out the "Rural Revitalization Action for Model Workers" in a more down-to-earth manner.